Marvel Champions vs Hela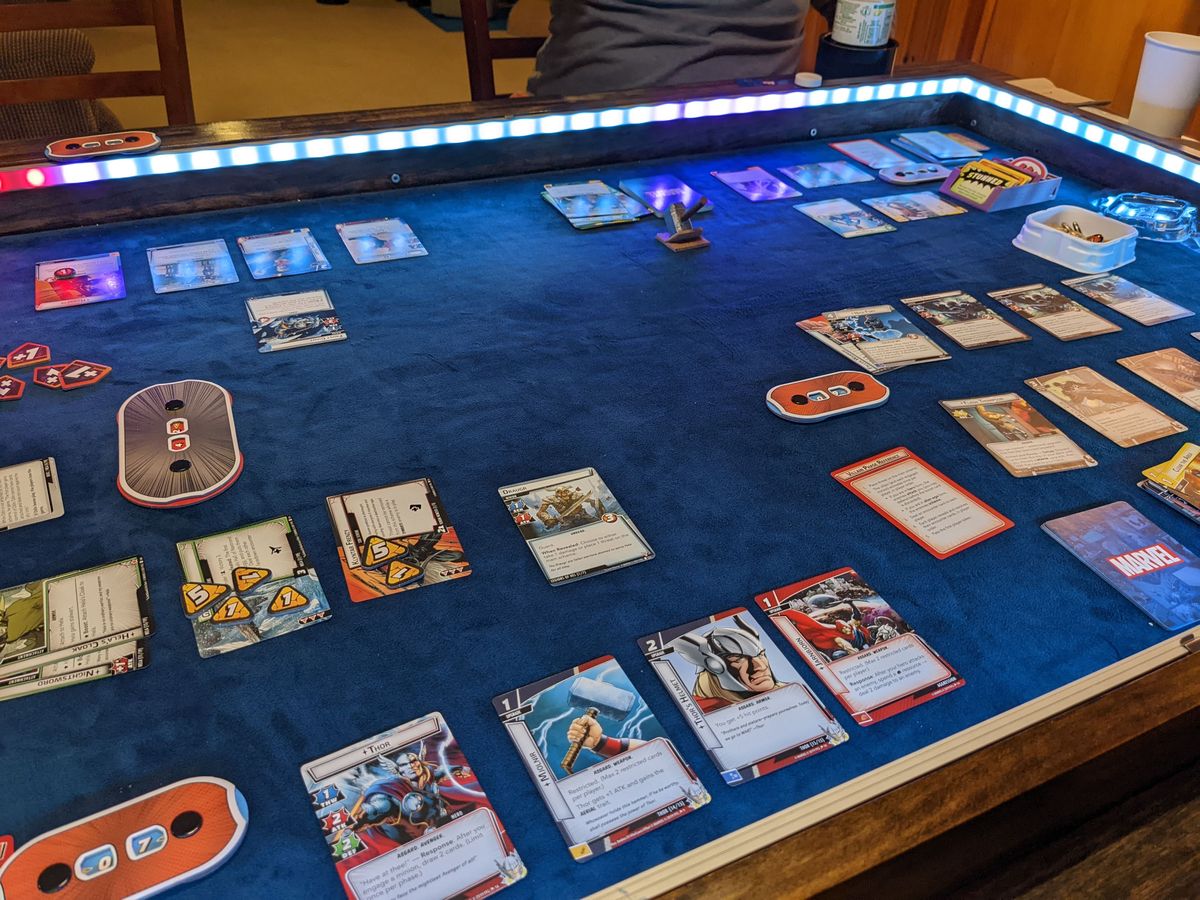 This is the most cards we have ever had on the table at once. She accelerated fast, and she got her scheme done before we could stop her. We will get her next time. We just have to build better decks!
Thor, Venom, Captain Marvel, and Vision.